Scottsdale/Kierland Branch
The Scottsdale/Kierland branch of Clear Title Agency of Arizona is proud of our roots in the Northeast Valley. Our branch management and agents have deep roots in the region and have served their clients for over 20 years.
Meet the Team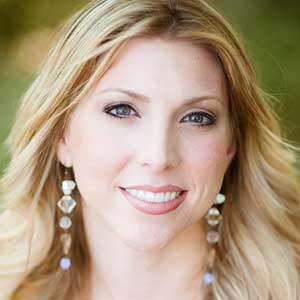 With over 13 years of experience in the title and escrow industry Jaime Horst strives to provide a friendly and professional home buying experience. As an Arizona native, Jaime could not imagine planting roots anywhere else. After graduating from Cactus High School, she wanted to further her education at Glendale Community College. Jaime works to bring a more person-centered approach to her clientele to expand her own personal and professional capabilities.
The first steps in her career were taken as an Escrow Assistant. The fast paced nature of the title industry grabbed Jaime right from the start! Since then Jaime was able to enhance her skillset and grow into Assistant Branch Manager. She was promoted in 2014 as Kierland's Branch Manager at Clear Title Agency of Arizona, where she still holds this position. To Jaime, client relationships are of top priority in her business.  She believes building strong relationships is among the truest forms of satisfaction and can speak volumes demonstrating trust between business and consumer. There is nothing Jaime enjoys more than assisting those through the entire process of a home purchase or sale.
As Branch Manager, Jaime Horst is always continuing to grow and support all of her Escrow Officers with their growth as well. Jaime credits her success in this industry to her superb communication, organizational skills, and happy personality. Working through all facets of title and escrow, Jaime has gained a plethora of experience and knowledge that she stills holds onto to this day.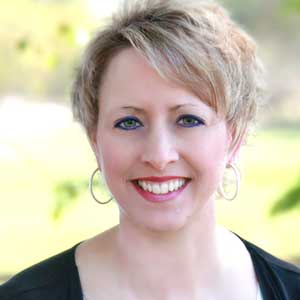 Kathy Archambault has been proudly employed with Clear Title Agency of Arizona since 2011. During this time, Kathy has become an integral part of the company's success. Kathy moved to Arizona in 1972 and has become a vital resource to her community. Her passion in escrow was evident right from the start of her career. Kathy's excitement toward her position is mostly credited to the always changing nature of the industry.
Her devotion to providing the highest quality customer care has been the cornerstone of her career. Kathy's personable and understanding approach contributes to her sensitivity to the needs of her clients, from the beginning to the end of each transaction. Kathy's maternal and family oriented characteristics are applied to all of her business relationships. She notes the importance of accessibility and personal communication as a vital part of being an exceptional escrow officer. Kathy strives to be pro-active throughout the entire process of opening and closing escrows. She has the ability to thoroughly listen to her clients and put their needs above anything else.  Kathy will guide her clients along each step into their new home.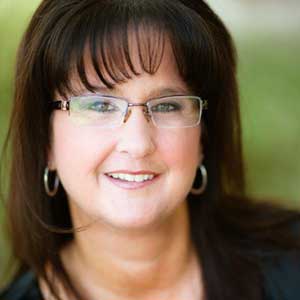 Tina Erwin joined Clear Title Agency of Arizona in 2011. Tina's dedication and impeccable work ethic is apparent from the start. Her constant drive and passion for the company and her clients are what made it so easy for her to grow in this industry. Today, Tina serves as Escrow Officer out of Clear Title's Kierland office, aiding residents and other industry associates throughout the Scottsdale area. Tina finds solace in working for a company with core values that align with her own.
Being an Arizona native, Tina strives to strengthen her community. She has a vast knowledge of the escrow and closing process for each transaction. Tina works hard to ensure that all of her clients know how much they are appreciated and that they can always depend on her for all of their closing needs. She understands the complexities of each transaction and prides herself in giving exceptional service to her clients, going above and beyond what is expected. Tina has the unique combination of being a very efficient escrow officer coupled with her absolute honesty and commitment to provide the very best service possible.
Out of the office, Tina enjoys spending quality time with her daughter, getting lost inside new novels and venturing on long motorcycle rides to appreciate more of Arizona's beautiful landscape.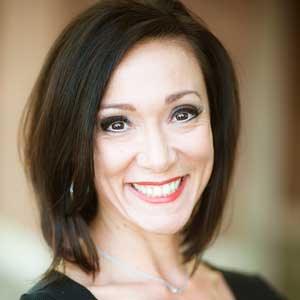 Denise Nojaim was born in Syracuse, New York. She received her Bachelor's degree at State University of New York at Geneseo. Looking for a new career path and some sunshine, Denise moved to Arizona in 1996. She started off in the industry at Capital Title and helped the agency during its public trade on NASDAQ. She stood by the company during this transition into its new company. In 2012, Denise joined Clear Title Agency of Arizona as an escrow officer, the position she still holds today.
Denise enjoys the diversity of what her position has offer. She appreciates the mathematical side as well. Denise strives to balance every transaction to the exact penny. Her primary focus is to provide an outstanding service that raises the standard for how all real estate business is approached. Her ability to make all of her clients feel comfortable and at ease is apparent right from the beginning of each transaction. Denise contributes her success to being a part of a proactive team that works together to strengthen the needs of their clients with enthusiasm and professionalism.
Denise and her husband have been married for over 20 wonderful years and have two adorable fur babies. Outside of the office, her hobbies include running, brewing her own beer and recreating crafts and recipes found on Pinterest.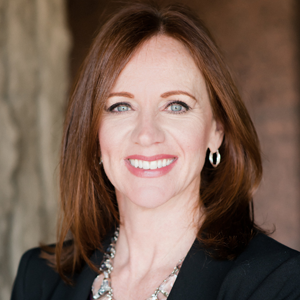 Kirsten Clifford was born in the Bay area of California in 1972, then moved to Washington in 1979 and Idaho the following year. A couple years later, in 1982, Kirsten ventured to Arizona. After attending Westwood High School and later cosmetology school, Kirsten strived to soak up as much knowledge as she could. She moved to Los Angeles where she worked as a pharmacy technician. In the early 90's she returned to Arizona and attended an Arizona Real Estate Education course.
Kirsten's interest in real estate sparked from her father-in-law. As a teen he had to put his education on hold to earn a living. He worked his way into the real estate world and retired as a very successful business owner. She has always admired his drive, determination and dedication to his work. The patience and time he put into ensuring his clients happiness was an inspiration for Kirsten.
She first dipped her toes into the industry by taking a nighttime receptionist job with West USA Realty. After working her way to a full time day position, she was sought after by United Title Agency. Kirsten's passion and excitement to learn more about this industry grew every day. She explored various positions; learning the different facets of real estate, agents, lenders and escrow. In 2016, she joined Clear Title Agency in their Kierland office. Kirsten thoroughly enjoys being the connection for all parties involved in a transaction. Working with the buyer(s), seller(s), Real Estate Agents and lenders gives her a feeling of completion. She contributes her success in the industry due to the fact that she learned the many different sides of the business. It has strengthened her knowledge and ability as the escrow officer she is today. Kirsten is able to understand each person's roll in a transaction which allows her to bring compassion and support to each roll. She is often described as loyal, positive and an achiever; these qualities are apparent as soon as you meet her.
Kirsten understands the importance of helping others and demonstrates that in her philanthropic efforts. She is very involved in her children's schools. Kirsten is a board member of the APT as well as the treasurer for Chaparral High School, Association of Parents and Teachers. She also works as the President and Treasurer for a non-profit Youth Club Baseball team.
Kirsten has been married for 17 years, has two amazing step children, Nate and Madison and two of her own children, Jimmy and Tony. She describes her children as her proudest achievement. When Kirsten is not in the office, she loves being with her family. They are a huge baseball family and you can often catch them rooting on their favorite teams; Diamondbacks and Tigers. Kirsten also enjoys running and participating in Ragnar's with a focus on general fitness.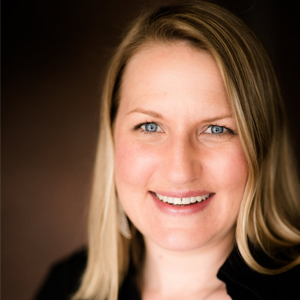 Kathryn Wirthgen was raised in Phoenix, Arizona. After attending the Art Institute of California in San Diego, Kathryn moved back to Arizona; where she is still currently residing. Kathryn strongly believes there is always room to grow and learn. Therefore she is currently continuing her education at Paradise Valley Community and Phoenix College.
Kathryn looks up to her mom for always being a hard worker, without complaints. Kathryn takes pride in her craft and is a positive influence on her workplace.  She has over 15 years of experience in customer service and four years of experience in the title industry.  Kathryn began her career in title working for Fidelity as an Escrow Assistant and Specialist. In 2015, she started working for Clear Title Agency of Arizona. Kathryn opens and manages escrow files daily, as well as the execution of all of the required tasks that are needed to ensure a smooth transaction.
Away from the office, Kathryn enjoys spending time with her husband and five-year-old son. She also loves to travel and explore new and exciting places!
Casey Hardon was born and raised in Phoenix, Arizona. Growing up, Casey has always looked up to his father.  His father has been a successful businessman for many years and Casey has been mirroring his father's professionalism and exceptional work ethic.  Casey strongly believes in the value of adapting to every situation. This mentality has allowed him to gain greater knowledge and grow throughout his career. He works hard and strives to make everyday a great one for himself and those around him. Casey's youth has allowed him to master different techniques and new technology to accomplish daily responsibilities, which is what sets him apart exponentially in this industry.
Casey joined Clear Title Agency of Arizona in 2013. He assisted the company with a variety of administrative tasks ensuring the office was always running smoothly. Casey has always had a knack for technology and marketing and wanted to bring this asset to the table. He began working with all of Clear Title's branches; providing valuable marketing information to other employees and clients, as well as anticipating challenges that could arise within complex transactions. Casey is fluent in the language of the digital landscape, technology-driven and is always interested in conquering new projects. In addition to marketing, he is well-versed in the sales fundamentals and strategic planning that compliment his marketing efforts.  In September of 2015, Casey was promoted to Sales Executive at Clear Title's Kierland branch. This position has allowed him to work out in the field and share his passion for Clear Title. His go-getter personality, superior communication skills, and the strong foundation he builds in lasting client relationships make this position an excellent fit for Casey.